MLLD
design. illuminate. inspire.
MLLD is a Lighting Company specializing in Lighting Design, Pre-Visualization, Lighting Programming and Control. Our company supports individuals, businesses, productions and firms in the creation of art installations, creative exhibits and film and television productions.
As a  lighting company, the goal is to provide support in any  or all phases of a project or production. Utilizing multiple platforms from pre-visualization and rendering software to industry standard lighting consoles, standalone hardware and lighting control equipment. Bridging the gap between technical knowledge and aesthetic consideration; all the while maintaining an independence from unnecessary influence
Whether you are looking to relieve yourself from one element of a project or production, be it, designing or creating drawing decks, pre-visualization of particular show elements, or the programming or initial layout of a control system, MLLD is here to help.
MLLD was started in 2015 by Owner and Lead Designer Mike Mulholland and has since gone on to work with some of the largest production houses in the world for Film and Television, provided end to end projects for some of the top exhibitors in North America and have created a network of creative professionals, vendors, contractors and freelancers to tackle any project or productions.
Mike Mulholland is a Certified Lighting Control Professional with the International Association of Lighting Management. He is also a member of the International Association of Lighting Designers and a member of IATSE Local 873 (Motion Picture Technicians Union).
All lighting documentation and rendering is done through Vectorworks Spotlight Software. Pre- Visualization and 3D playback is provided by Grand MA 3D, Vectorworks Vision Rendering Software and Capture Visualization.  All studio programming, pixel mapping is done on Grand MA 2 and 3 software as well as Madrix Lighting software.
ML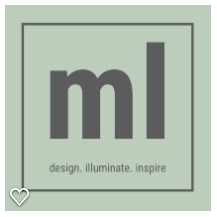 MEMBERSHIP/AFFILIATIONS and CERTIFICATIONS